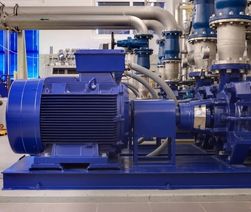 Your one-stop solution for all your
Pump Needs in Perth
Pumps are one of the essential parts of our everyday lives. It is used for domestic, commercial, and industrial purposes, but it can also be hazardous if not properly maintained or installed by experts.
Rowson's Plumbing Services offers both services at an affordable price that you can afford. Our expert team has been working together since inception, and we pride ourselves on being highly competent in what we do best – repairing, servicing, and regular maintenance of pumps! We fix each problem as soon as possible to avoid inconvenience and further damage to your home or commercial property.
Our pumps services
at Rowson's Plumbing Services
Why choose
Rowson's Plumbing Services

for your pumps?
You can trust Rowson's Plumbing Services to provide the best pump services in Perth. We are experts at what we do, and our customers love us because of it. Our team is always available 24/7 to fix any plumbing issues that may arise. And if you need a new pump installed or repaired, we have the knowledge and experience necessary to get the job done right!
If you want your pumps fixed properly and efficiently, hire an expert like Rowson's Plumbing Services. We will ensure your system works perfectly every time, so there's no risk of damage or leaks occurring again. We pride ourselves on our commitment to customer service standards that guarantee customer satisfaction as we leave our client sites clean and orderly.
There is no fixed price for pump services. A licensed plumber would need to account for a few aspects to come up with a definite price for the specific plumbing services. The type of water pump, the severity of the issue, the location, type of property, the usage, and sometimes even the brand factor into the cost of the service. It's best to contact Rowson's Plumbing Services to get better estimates from our experienced plumbers.
It is never a good idea to DIY any plumbing or pump repair job. Aside from compromising your pumps system, it is also illegal in some areas. Well, pumps have a wide range of industrial applications and commercial applications and complexities.
To DIY repair a pump is to compromise the delivery system of a whole building or industrial complex.
Consider these: A pump is a valuable part of any home or commercial office building; are you willing to risk permanently damaging the pump due to your internet-guided DIY hacks?
It is relatively cheaper to pay for experienced tradesmen in the industry to repair, maintain, service, and install pumps than to cause damage, health hazards, and compromise your safety.
And finally, most warranty conditions for pumps require that only qualified technicians do the installation, servicing, and maintenance of their products. Gift yourself peace of mind and call us at Rowson's Plumbing Services to take care of your pump needs.
You should call a plumber for anything related to your pumps. From installation to replacement, you need the help of an experienced plumber. If you have problems with your water pressure pump, you need to call a licensed plumber for repairs. And the most important reason to call a plumber is for the annual routine maintenance of your precious pumps. If you are looking into replacing your water pumps, it's also a good idea to call our friendly team at Rowson's Plumbing Service for expert advice.