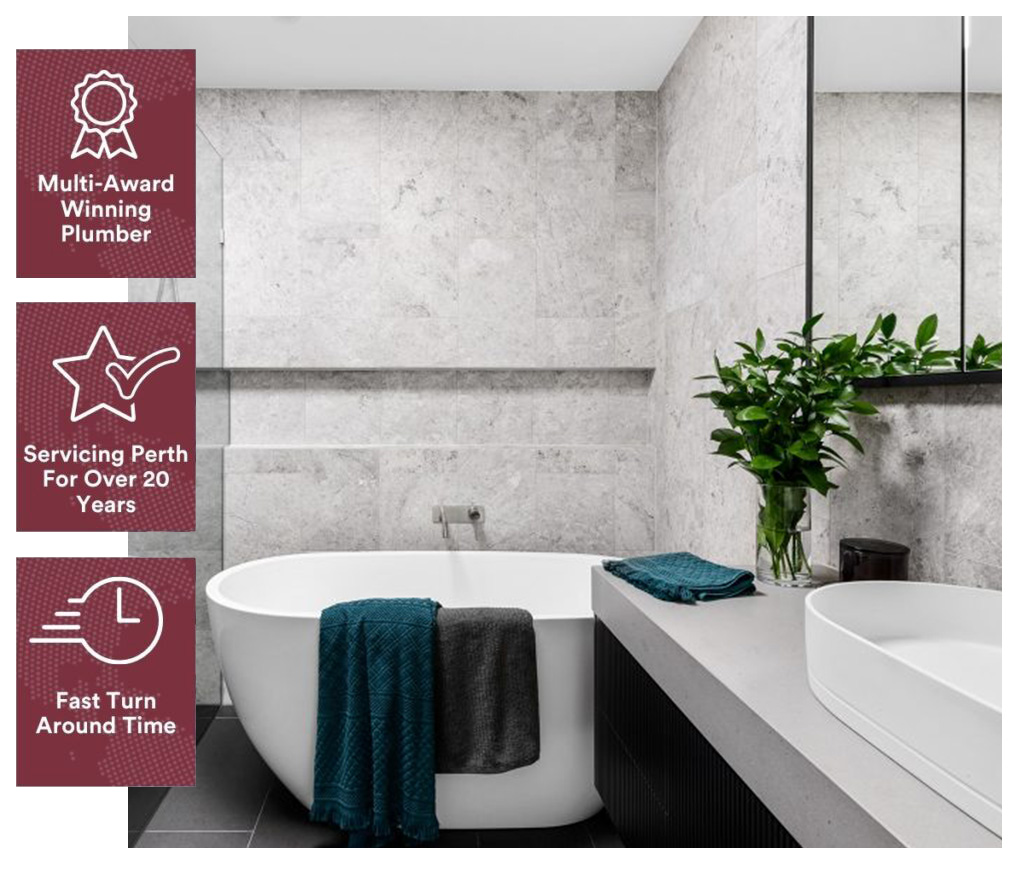 Our Team of
Professional Plumbers

Will Make Your Dream Bath a Reality!
Bathroom renovations are a significant undertaking that can be stressful, especially if you don't know what to expect.
What we offer is the best bathroom renovation company in town. We have been in business for over 20 years, and our team has worked on thousands of bathrooms during this time. Our reputation speaks for itself as we have won multiple awards from various magazines and publications throughout the years. In addition, we also work with homeowners who want to remodel their existing bathrooms without having to do major reconstruction or tear down walls. Whether it's just fixing a leaky
taps
or installing new fixtures such as toilets and shower tubs, our plumbing services can handle all your needs with ease!
For more information about Rowson's Plumbing Services or any other product or service provided by us, don't hesitate to get in touch with us today! We look forward to working with you soon!
Signs It Is Time To Consider A Bathroom Renovation
Why choose
Rowson's Plumbing Services

For Bathroom Renovation Plumbing
Are you looking for a plumber to help with your bathroom renovations?
Our team will work closely with everyone involved to help avoid any unnecessary delays and ensure that the project is completed on time. We'll also provide you with an accurate estimate of how long the job will take, so there are no surprises when it comes time to pay! You can trust us to get the job done right the first time.
When you enlist Rowson's Plumbing Services for your Perth bathroom renovation, you'll get the comfort of knowing that we're licensed, experienced, and professional plumbers who know exactly what they're doing. You won't find another company like us on the market today-our service is unmatched in quality and affordability. And don't worry about paying too much either-we'll give you an accurate estimate before starting, so there are no hidden costs or surprise charges at the end!
FAQ's About
Bathroom Renovations
A bathroom renovation involves a lot of components and a lot of different specialists. This means it won't be cheap. The overall cost would depend on a lot of factors. First, consider your dream bathroom design and the old design; will the renovation involve tearing down and putting up walls and partitions? Another factor is the hot water system, heating unit, storage tank, pipes, and taps: do they need replacement, expansion, or relocation? Then there's the bathroom fixtures, toilets, drains, and bathroom tiling. Each of these factors will differ from one bathroom renovation project to the next, and so will the cost. It's best to contact our bathroom renovators and licensed plumbers for consultation and discussion of the cost of our professional services.
Are you a licensed plumber with the proper permits for bathroom remodels, plumbing, and drainage? Are you familiar with the local plumbing codes in your
area
? Do you have connections with a professional team to carry out the drywalling, flooring, tiling, and secure the proper plumbing requirements throughout the renovation process? Do you have enough muscles and skills to take on such a big project yourself? If the answer is "no," then don't attempt it. Call our friendly team of expert plumbers and leave the plumbing to us.
A professional will have all the necessary plumbing requirements and permits to ensure that the bathroom renovation project is legal. Aside from that, professional services will have enough experience, training, and the right tools to provide quality workmanship on a wide range of services. Rest assured that a bathroom renovation job done by professionals will leave you with a beautiful bathroom.