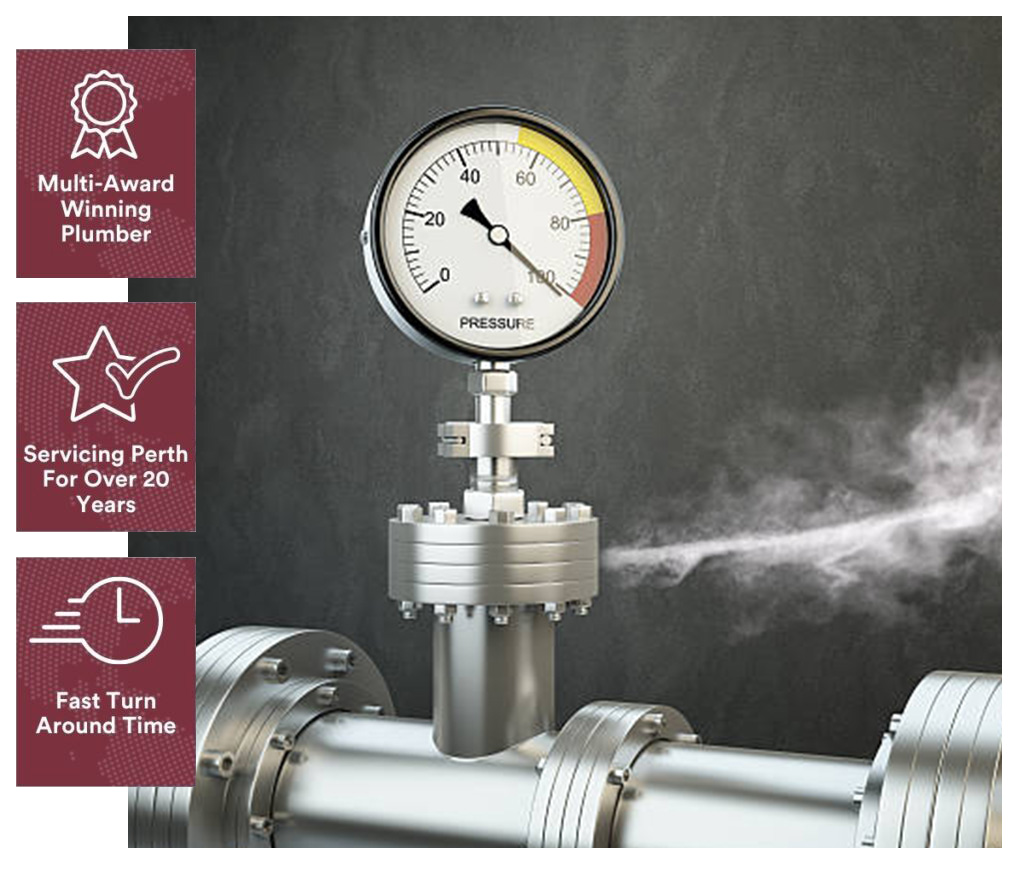 Perth's #1
Gas Leak Detection

Company
We all know that a gas leak is dangerous and needs to be fixed immediately.
A gas leak can lead to an explosion, fire, carbon monoxide poisoning, or even death. If you smell gas in your home or business, call an expert right away!
Rowson
's Plumbing Services provides a range of plumbing services for residential homes or commercial property in Perth.
Our team of professional plumbers are trained to deal with any plumbing emergencies, so you don't have to worry about it. With our 24-hour emergency service, we will come out no matter what time of day it is, because safety should never wait!
Why choose
Rowson's Plumbing Services

for gas leak detection?
You can trust Rowson's Plumbing Services to provide the highest quality workmanship and service. We are an experienced team of professionals who have been providing plumbing services in the Perth CBD and metropolitan areas for over two decades. Our friendly staff will ensure your job is completed on time, every time.
Whether it's a small or large project, we offer competitive prices that won't break the bank! We also provide free quotes, so you know exactly what you are getting before we start any work.
If you need gas
leak detection
or gas plumbing services in your home or commercial property, call us today!
FAQs about gas leak detection
Gas leak detection is no different from any other plumbing work. To provide an estimate, qualified plumbers must assess the gas piping's condition, the problem's severity, the property's location, the number of leaks found, and the kind. A gas plumbing professional would sometimes additionally consider the length of the piping, the time it takes to identify all the leaks, and the equipment required to detect gas leaks. For more accurate quotes, call Rowson's Plumbing Services.
The smell of rotten eggs. Natural gas is odourless and colourless. Gas firms use odorants to make natural gas smell like sulphur or rotting eggs. The more potent the scent, the more likely a gas leak will occur.
hissing noises. Large gas leaks in pipelines or appliances might hiss even while the appliance is off. Regularly inspect pipes and appliances for hissing.
Air bubbles. Underground piping outside the property can also leak natural gas. Bubbles in standing water, such as puddles or mud, indicates natural gas dispersion through the earth and into the air.
Unhealthy plants. Dead, withering, or stunted plants inside or outside your home can indicate a natural gas leak, especially if you've been caring for your plants properly. Natural gas inhibits root oxygen absorption, causing withering.
Symptoms of gas poisoning. Headaches, dizziness, weariness, nausea, and uneven breathing are symptoms of low natural gas exposure. Natural gas poisoning causes exhaustion, severe headaches, memory issues, loss of focus, nausea, loss of consciousness, and asphyxia.
Higher gas usage. A rise in your home's natural gas usage may signal a leak. Natural gas use increases seasonally with a gas furnace, but unexpected increases could indicate a leak in or near your home.
No! Your partner may think you're the best handyman ever, but installing gas piping is a horrible choice. Consider: Hidden leaks are difficult to detect, and what do you do if you find one? Do you have the experience, license, and gas detecting device to locate and fix any pinhole leaks? Are you willing to risk your own and your family's lives by failing to identify and repair all combustible gas leaks along your gas line?
Gas leak detection services would discover and repair any leaks in your gas piping. They will ensure your health and safety at your house or business. In addition, the experienced professionals will carry all the gas leak detection equipment to locate and repair the dangerous gas leak. Call a professional plumber to handle your gas plumbing and gas compliance needs.
At the first sign of a gas leak, you should call an emergency plumber right away. Gas leaks are considered an emergency plumbing, and you should also treat them as such. Call an emergency gas plumber that offers gas leak detection. Please do not delay and call us immediately.
Poor welding procedures, pinhole defects, corrosion, and inadequate filtration systems can cause leaks. They can also be caused by faulty equipment. Gas leak detection services are vital at home or at work. Gas leaks endanger your health and the safety of your home or business. Gas leaks can be dangerous as well. We can discover gas leaks before they become more prominent, more severe issues.
Services to identify gas leaks are required for health. Combustible gases can cause fires or explosions, hurting you, your family, friends, or coworkers. Long-term exposure to gas leaks might create health complications.
Gas leaks are not only harmful to your health but also to your wallet. Repairing gas leak damage can be costly, time-consuming, irritating, and expose you to more harmful chemicals. If you don't call gas leak detection services, the problem could reoccur, costing you even more money.
While amateurs can detect gas leaks, such methods are not always reliable. Having a professional check for gas leaks helps prevent future issues. Using store-bought instruments to detect leaks might lead to erroneous test findings, putting you and others in danger.